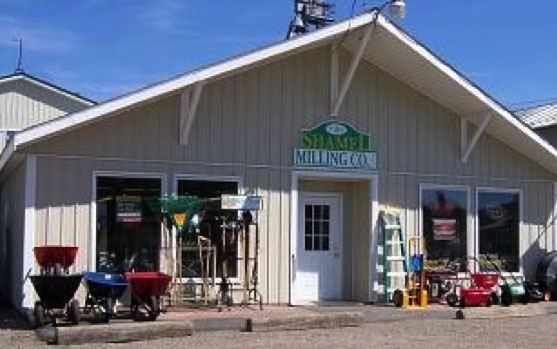 "The Biggest Little Feed & Farm Supply in Town!"
Description
Our Concord Maid 16% Heifer Grower Ration-RUM (medicated with Rumensin), is a 16% protein and 2.7% fat, textured ration of blended grains, pellets, and molasses. Concord Maid 16% Heifer Grower with Rumensin is a medicated blend fed for the purpose of increased weight gain in pasture cattle, slaughter, stocker, feeder cattle and replacement dairy heifers. This formulation aids prevention of coccidiosis in ruminant cows caused by Eimeria bovis and Eimeria zuernii.
FEEDING RATE: Concord Maid 16% Heifer Grower-RUM should be fed at a maximum rate of 5 pounds per head per day.
ACTIVE DRUG INGREDIENT: Monensin (as Monensin sodium)…81 g/ton
WARNING: Do not allow horses or other equines access to formulation containing Monensin. Ingestion of Monensin by equines has been fatal. Monensin formulated cattle feed is safe for use in cattle only. Consumption by unapproved species may result in toxic reactions.
WARNING: Do not feed to lactating Dairy Cows.
WARNING: Do not exceed the levels of Monensin recommended in the feeding directions, as reduced daily average gains may result.
CAUTION: Observe feeding directions on the bag label.
CAUTION: Do not feed supplemental selenium in excess of .3ppm of total diet.
GUARANTEED ANALYSIS:
| | | |
| --- | --- | --- |
| Crude Protein* | Min | 16.0% |
| Crude Fat | Min | 2.7% |
| Crude Fiber | Max | 14.0% |
| ADF | Max | 16.0% |
| Calcium | Min | 0.80% |
| Calcium | Max | 1.20% |
| Phosphorus | Min | 0.60% |
| Salt | Min | 0.80% |
| Salt | Max | 1.20% |
| Vitamin A | Min | 17,840 IU/LB |
*(Includes not more than 3.1% Equivalent Protein from non-protein nitrogen)