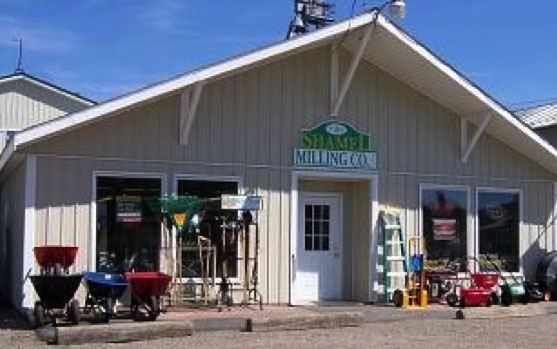 "The Biggest Little Feed & Farm Supply in Town!"
Description
Hubbard 18% Milk Maker Pellet is is a quality quality dairy feed containing intermediate levels of fat and energy and is best utilized in situations where high energy, high quality forages are fed. Hubbard 18% Milk Maker Pellet is fortified with the needed macro minerals, trace minerals and vitamins to help cows optimize feed digestion an nutrient utilization achieve their production potential.
A combination of protein sources are utilized to provide multiple protein levels within each line of Lactation Completes. Lactation Completes contain mineral and vitamin fortification. Lactation Completes are reviewed using Hubbard Feeds' quality control procedures to assure quality finished products.
NUTRIENT ANALYSIS

Milk Maker
Crude Protein, min %
14.0-22.0
Crude Fat, min %
4.5
Crude Fiber, max %
8.0
ADF, %
16.0
Calcium (Ca), min %
0.60
Calcium (Ca), max %
1.10
Phosphorus (P), min %
0.50
Magnesium (Mg), min %
0.30
Salt (NaCl), min %
0.50
Salt (NaCl), max %
1.00
Selenium (Se), min ppm
0.80
Vitamin A, min IU/lb.
10,000
Vitamin D, min IU/lb.
2,500
Vitamin E, min IU/lb.
25
FEEDING DIRECTIONS:
Hubbard's 18% Milk Maker Pellet can be used as the sole "grain ration" portion of the diet or can be used with other grain/protein feeds.
Feed 1.0 pound of Hubbard Milk Maker 18% Pellet for every 3.0 to 4.0 pounds of milk, depending on stage of lactation and body condition.
Follow Milkcheck™ ration balancing guidelines.
Feed by weight and not by volume.
CAUTION
This product, which contains added copper, must not be fed to sheep or related species that have a low tolerance level to copper.
This product has been formulated specifically for dairy cattle and is not intended for other species.