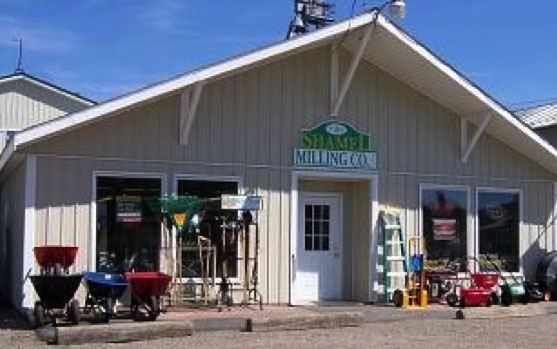 "The Biggest Little Feed & Farm Supply in Town!"
Smokeless Courage Concentrate Spray
Call For Price
Smokeless Courage Concentrate for calming honey bee colonies
Bulk discounts are available. Call store for details.
Description
EVER BEEN CONCERNED ABOUT SMOKING YOUR BEES WITH TOXINS FROM SMOKER FUELS? OR TOO MUCH SMOKE?
WHAT IF YOU COULD USE ONE PRODUCT TO CALM THE BEES WITHOUT SMOKE, MANAGE LOW LEVELS OF HIVE PESTS AND FEED YOUR BEES SOMETHING BENEFICIAL FOR THEIR GUT HEALTH?
"SMOKELESS COURAGE CONCENTRATE" is a NEW PRODUCT for the natural and holistic apiaries!!!  When applied, SMOKELESS COURAGE CONCENTRATE combines the calming effect of a syrup based mist and benefits of high quality 100% pure essential oils for hive health and pest management. The key to SMOKELESS COURAGE CONCENTRATE is the proprietary blend of 100% pure plant based essential oils which contain no fillers or chemical agents,
SMOKELESS COURAGE CONCENTRATE can be used year around in warmer climates and April thru October in cooler or cold climates where excess moisture in the hive must be considered. To use, shake thoroughly and add one .5oz bottle to 1 quart of 1:1 simple syrup. Use on non aggressive hives and do not store the concentrates or spray bottle in direct sunlight.
If the SMOKELESS COURAGE CONCENTRATE interests you, then please consider the FALL and SUMMER COURAGE CONCENTRATES for hive health and vigor and the AND THE NATURAL COURAGE FLY SPRAY CONCENTRATE for flies, ticks, mosquitoes and other biting insects as well! All COURAGE CONCENTRATES come from the Have Courage and Bee Kind Farm and Apiary in Otto, NY.  These products are only available at Shamel Milling!
Additional information
| | |
| --- | --- |
| Weight | .05 lbs |
| Dimensions | .25 × .25 × .25 in |