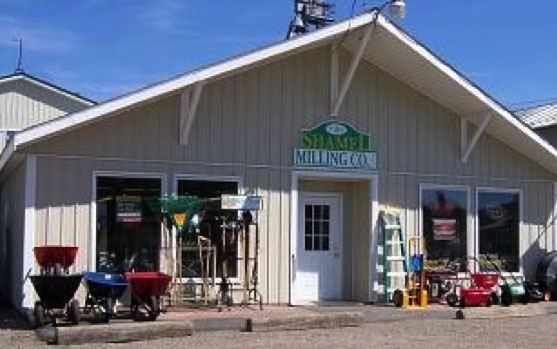 "The Biggest Little Feed & Farm Supply in Town!"
Animal Feeds – Certified Organic Poultry Feeds
Shamel Milling offers CERTIFIED ORGANIC (Non-GMO) Layer and Grower Feeds.

Both Powl's and Keystone Mills Organic Layer Feeds are a textured dry mash ration of finely ground clean grains. Both should be fed as the sole free choice complete diet. Intake will vary due to variables such as weather and production levels. Always provide a constant source of clean, fresh water.
These products have been formulated specifically for laying chickens, meat birds, ducks and turkeys and is not intended for other species.
These products are stocked on a monthly basis at Shamel Milling
Available in 50lb bags or special orders
The following Poultry feeds are available at Shamel Milling:
Medicated and Non-Medicated Chick Starter Crumbles
Layer Crumbles and Mash
Meat Bird Crumbles and Mash
Turkey Starters and Growers
Duck and Goose Crumbles
Game Bird Starters and Growers
Open Hours
Mon-Fri: 8am - 5pm
Saturday 8am-4pm
Closed Sunday
---
Copyright © 2021 Shamel Milling Co. East Concord, NY
~ All rights reserved. No use of text or images without express permission. ~