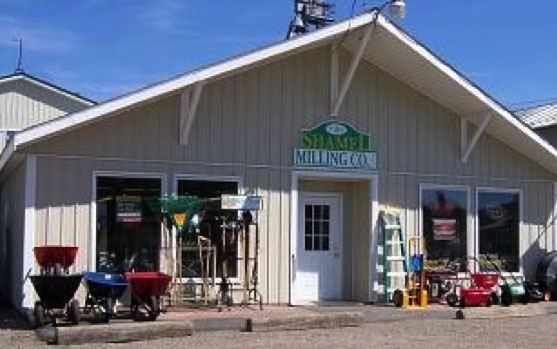 "The Biggest Little Feed & Farm Supply in Town!"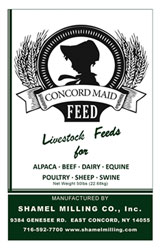 As the producer of Concord Maid Feeds, regional Hubbard Life and SHOW RITE Show Feeds Dealer, Shamel Milling offers (3) lines of feeds and supplements for growing, maintaining and showing sheep.
CONCORD MAID SHEEP FEEDS MADE AT SHAMEL MILLING:
Concord Maid Sheep Grower
(textured maintenance and grower feed. fortified with vitamins and trace minerals. contains no extra copper and has added ammonium chloride for prevention of urinary calculi.)
Concord Maid Ewe Feed
(feed to mature breeding ewes. textured maintenance feed. fortified with vitamins, minerals and ammonium chloride).
HUBBARD LIFE SHEEP FEEDS
SHOW-RITE SHOW LAMB FEEDS
SHOW-RITE SHOW LAMB SUPPLEMENT
CRYSTALYX SHEEP SUPPLEMENTS
DEWORMERS
Open Hours
Mon-Fri: 8:30am - 5pm
Saturday 8:30am-2pm
Closed Sunday
---
Copyright © 2023 Shamel Milling Co. East Concord, NY
~ All rights reserved. No use of text or images without express permission. ~