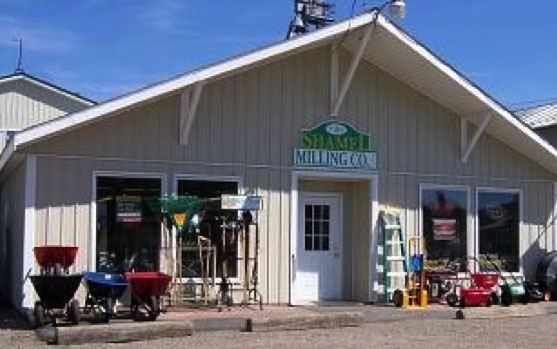 "The Biggest Little Feed & Farm Supply in Town!"
BEE POLLEN-ATE
$240.00
Bee Pollen-Ate from Alltech is an all natural and grain free protein supplement which can be fed to bees dry or as a patty mixed with a syrup.? Available by the 55.1lb Bag.? Also sold by the Pound, call for pricing and ordering.
Description
"Beekeepers know that proper nutrition is paramount to maintain a hive that thrives.  Bees need the right combination of nutrients in the form closest to nature. With so many variables, impacting the flora available for pollination, supplementation can be used to ensure proper health throughout the year.
Bee Pollen-Ate provides protein and other ingredients in a form that bees can easily digest to get the most from these nutrients."
THE BENEFIT OF USING BEE POLLEN-ATE from Alltech
Natural protein supplement for honeybees
Contains ingredients essential to bee health and productivity
Nutritionally balanced pollen substitute
Highly Palatable and dissolves easily
Encourages bees to focus energy on brooding, producing beeswax and drawing out comb during shortages of natural pollen and nectar
Good nutrition has been linked to a lower incidence of CCD
For use during winter and low pollen periods
Is a protein AND energy supplement when mixed with 2:1 sugar syrup
Contains 18 essential amino acids necessary for high honey bee health
Formulated to achieve increased vigor and hive development, increase brood population, stimulate royal jelly production, reduced stress during low pollen levels and subsequently improves resistance to diseases.
Protein consumption in the first days of life is vital for the development of hypopharyngeal glands
Better nutrition and gut health means lower incidences of Colony Collapse Disorder
All natural mycotoxin and grain free (ie soy) ingredients. No synthetics or chemicals used
BEE POLLEN-ATE MIXING INSTRUCTIONS:
Mix 1lb of BEE POLLEN-ATE per 1.7lbs of 2:1 sucrose (sugar) syrup
One Gallon (12lbs) of 2:1 Sucrose Syrup = 8lbs sugar mixed into 4lbs warm water
Caution: Not intended for Human consumption or any non-insect animals
Storage: Store in a cool dry area.? Keep container closed when not in use. Extremely hygroscopic! Keep in tightly closed package. Do not stack pallets.
Shelf Life: 18 months from date of manufacture, when stored under suitable conditions.
Directions for Use: Dry Feed – use as is for dry feeding applications,  Patties – mix 1lb of Bee Pollen-Ate to 1.7lbs of sucrose to make patties.
Availability:  55.1lb bags or by the Pound
Additional information
| | |
| --- | --- |
| Weight | 60 lbs |
| Dimensions | 36 × 24 × 8 in |