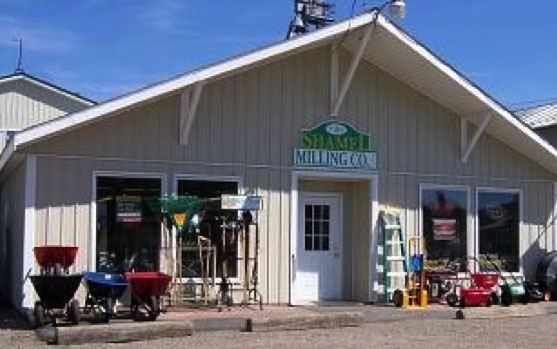 "The Biggest Little Feed & Farm Supply in Town!"
Description
Our Concord Maid 24% Calf Starter Ration-DEC (medicated with Decoquinate), is a 24% protein and 5.5% fat, coarse textured ration fortified with ALLTECH's Lactomoss for maximum gut health and rumen development. Concord Maid 24% Calf Starter is an ideal medicated blend fed to ruminant calves for the prevention of coccidiosis caused by Eimeria bovis and Eimeria zuernii.
FEEDING RATE:
Concord Maid 24% Calf Starter Ration-DEC should be fed at a maximum rate of 4-5 pounds per head per day with type C feed or milk replacer to provide 22.7 mg per 100 pounds of body weight.(0.5 mg/kg) per day.
ACTIVE DRUG INGREDIENT:
Decoquinate 23 g/ton (0.0025%)
WARNING: Do not feed to cows producing milk for food. Feed for at least 28 days during periods of coccidiosis exposure or when experience indicates that coccidiosis is likely to be a hazard.
CAUTION: Do not use in feeds containing bentonite
CAUTION: Directions for use must be carefully followed. This formulation is for ruminant calves only. Do not use in association with another feed containing supplemental selenium. Available in 50 pound bags or bulk and can be delivered or picked up at Shamel Milling.
GUARANTEED ANALYSIS:
| | | |
| --- | --- | --- |
| Crude Protein | Min | 24.0% |
| Crude Fat | Min | 2.7% |
| Crude Fiber | Max | 13.0% |
| ADF | Max | 10.0% |
| Calcium | Min | 0.50% |
| Calcium | Max | 1.00% |
| Phosphorus-To | Min | 0.50% |
| Salt | Min | 0.30% |
| Salt | Max | 0.50% |
| Selenium | Min | 0.30ppm |
| Vitamin A | Min | 5,750 IU/LB |