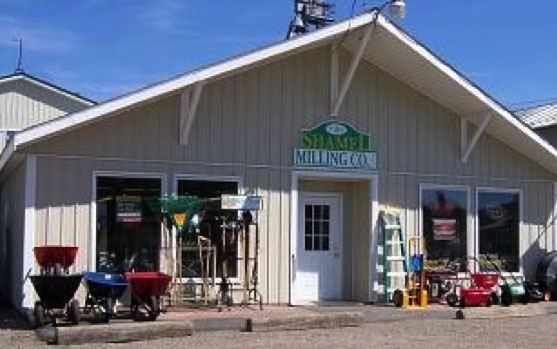 "The Biggest Little Feed & Farm Supply in Town!"
Concord Maid Sow Gestation Feed
Call For Price
Swine Gestation Complete Mash Feed formulated to Increase the Digestibility of Phytin-Bound Phosphorus in Pregnant Sow.
Available in 50lb Bags
Description
GUARANTEED ANALYSIS:
Crude Protein
Min
12.0%
Lysine
Min
.65%
Crude Fat
Min
3.0%
Crude Fiber
Max
5.0%
Calcium
Min
0.50%
Calcium
Max
1.0%
Phosphorus
Min
0.60%
Salt
Min
0.30%
Salt
Max
0.8%
Selenium
Min
0.29ppm
Zinc
Min
157ppm
Phytase
(Schizosaccharomycespombe)
Min
454 FYT/lb*
*One unit of phytase activity (FYT) is defined as the quantity of enzyme which liberates I micromol of inorganic phosphorus per minute. Environmental factors such as feed pH, moisture and processing methods such as pelleting and extrusion may affect enzyme activity.
FEEDING DIRECTIONS:
Feed as sole diet to sows during gestation. Sow feeders should be cleaned out daily to maximize feed intake. Always provide plenty of clean, fresh drinking water.
CAUTION: This product which contains added copper should not be fed to sheep or related species that have low tolerance to copper.