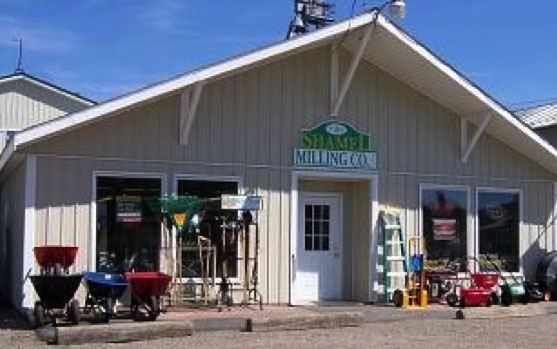 "The Biggest Little Feed & Farm Supply in Town!"
Green Horse All Natural Horse Feed
Call For Price
Guaranteed Analysis:
Crude Protein, min……….. 13.0%
Crude Fat, min ……   …….. 9.0%
Crude Fiber, max ………… 18.0%
Description
GREEN HORSE is a blend of WHOLE grains. Green Horse is a nutrient dense feed, NATURALLY!
NO CORN, NO SOY, NO SUGARS and NO FILLERS!!
Oats: great source of fiber and nutrients, highly digestible and palatable.
Barley: wonderful protein source for building condition and muscle.
Wheat Midds: relatively high in folate, niacin, thiamin and riboflavin. Makes a great carrier with whole grains. Horses love it!
Black Oil Sunflower Seeds: Packed full of vitamins and minerals and omega 3 and 6.
Flax Seed Oil: a "good fat, rich in Omega 3 and lignans, Supports digestions and rich in antioxidants.
Green Horse comes bagged dry. Dampen Green Horse with water just prior to feeding.
Green Horse with water just prior to feeding. Green Horse Natural Equine Feed is one
part of a natural philosophy to nourish horses. You are encouraged to visit the Green Horse Website for more information!
Green Horse is formulated by Mollie Vacco and is mixed and bagged at Shamel Milling, East Concord, NY (716) 592-7700
www.Greenhorse.us