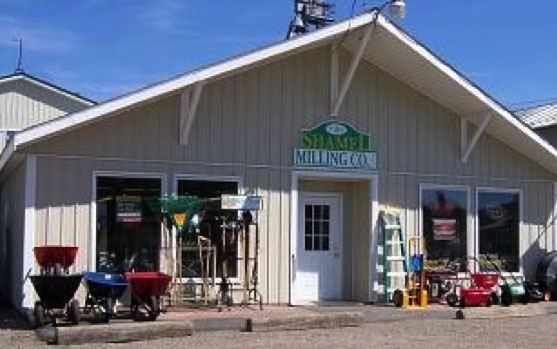 "The Biggest Little Feed & Farm Supply in Town!"
At Dry Creek Grove, we decided to leave it ALL in the jar!  White TrAAAsh Honey is AMBITIOUS, ABUNDANT and AMAZING HONEY right from the Bee's honeycomb, little or no filtering and bottled at room temperatures. Bottled honey can't be any more raw. Named appropriately for the raw honey, wax, enzymes, pollen, propolis, bee parts, debris, etc., whatever comes out of the extractor is what goes into each bottle,  etc.
White TrAAAsh honey is all natural. We want our bees to forage and collect pollen from a diverse supply of Western New York State blooms, so White TrAAAsh hives are located amongst diverse and naturally occurring trees, shrubs, and herbaceous plants on a largely undeveloped landscape in Western New York. White TrAAAsh Bees are tucked away from large commercial agriculture and mono-culture crops.  There is nothing added to or extracted from the honey. White TrAAAsh Honey is bottled in re-useable glass canning jars for your convenience.
Additional information
| | |
| --- | --- |
| Weight | 1 lbs |
| Dimensions | 3 × 3 × 5 in |